City Dental Clinic Dwarka
City Dental Clinic is a multi-speciality dental clinic in Dwarka Sector 7. Our clinic provides affordable dental treatments. Our dentists believe in perfection. All type of dental treatments are available at our clinic. Clinic is open all seven days a week.
---
Dental Treatments Available
Dental Implant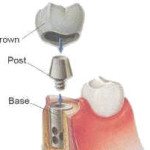 At city dental clinic we provide affordable Dental implants. Various treatment option based on dental implants are available like implant supported dentures, all on four implant etc.
---
Teeth whitening
Teeth whitening is done using restoring natural color of teeth by removing the stains. Next step is bleaching the teeth. This requires 3 to 6 sitting at our clinic. At city dental clinic we do not use laser as laser provide temporary teeth whitening boost which last only for a few days, moreover improper use of laser is dangerous for skin and eyes.
---
Root canal is a dental restoration technique in which tooth pulp (containing nerve and tissue) is remove from canal of tooth. After removing pulp root canals, Filling is made to cover hollow tooth canal.A cap may also be required. We ensure that root canal treatment is painless and last for years. We give a guarantee of 10 years on root canal treatment done at our dental clinic in Delhi.
---
Tooth extraction is required when tooth is damaged too much and it is impossible to restore. Sometime extraction is better than Root canal treatment even if it is possible to restore tooth using root canal treatment. Sometime extraction require a minor surgery it is called surgical extraction of tooth.
---
All type of Dentures

At city dental clinic we provide 3 types of dentures. You can choose which is more suitable and affordable for you. We also provide implant supported dentures, like all on four implant.
---
Partial Dentures and RPD
Partial denture is low cost solution for one or a few consecutive tooth loss. It is made of same material as used in dentures.
---
Dental Braces

Braces are required in correcting tooth orientation. It is a orthodontics treatment in which tooth are in required direction using a wire. The wire is put around effected teeth in such a way that it slightly pushes all problematic teeth in required direction.
This treatment is more complicated than is seems from its description. Braces are required to be put for 6 month to 24 month depending upon the nature of problem. Orthodontics treatment can be started when effected tooth are permanent. 12 yrs is recommended age for braces. Braces are recommended at young age because chances of failure is minimum at this age.
---
This is done using the tooth colored wires. The wire is not much noticeable and hence it is commercially called invisible braces. Invisible braces are cost more than normal braces. This orthodontics treatment can be done for both kids and adults.
---
Tooth become sensitive when inner layer of tooth containing nerve become exposed.If sensitivity is persistent then it must be treated by applying sealant or tooth cement on exposed area. Sometime other treatments may also be required to treat this problem.
---
Tooth Pain

There are many reason of tooth pain. A dentist visit is a must to determine the cause of tooth pain. Tooth pain should never be ignored as it may result in single or multiple teeth loss.
---
Bleeding gum generally occur because of infection in tooth or gum. If the bleeding gum problem is persistent or recurring then a dentist must be visited.
Our Dentists
---
---
Salient Features
Most affordable Dental Clinic in Dwarka.
Our Clinic is open all 7 days a week.
Easy follow-up on Email and whatsapp.
Our dentists prescribe affordable/generic medication on request.
Advanced dental treatments like tooth bone Grafting and Dental Implants are also available at our dental clinic.
---
Location
The city dental clinic is located in Dwarka sector 7 between Ramphal chowk and Shisha Bharti School. Click here to see city dental clinic location on map.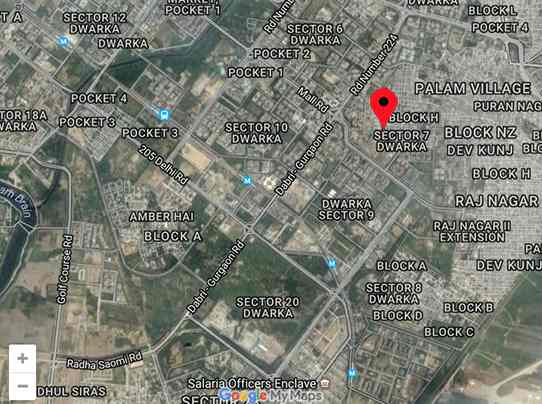 View City dental Clinic in a larger map
---
Save
Save